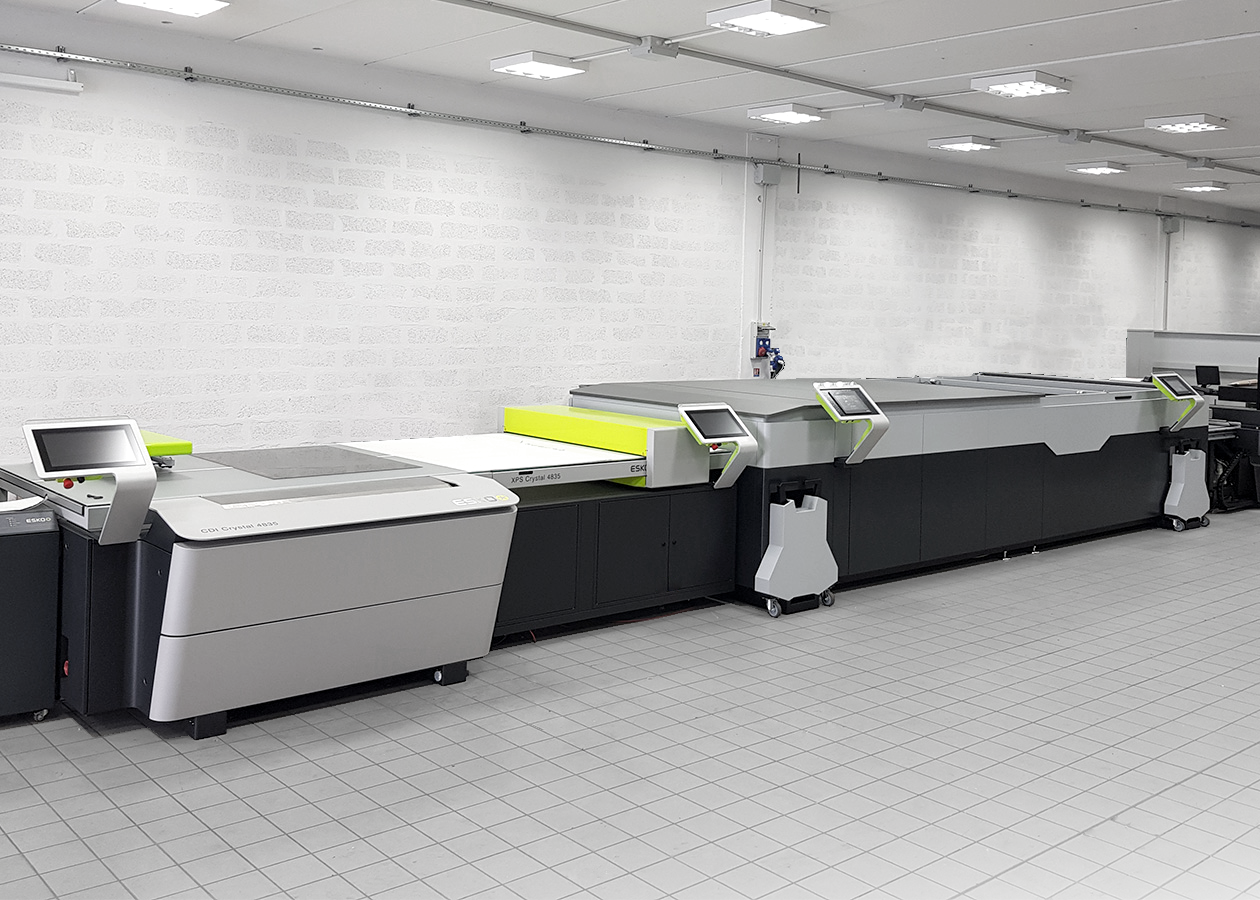 ESKO - Asahi KASEI
printing plate cleaning system
The fully automated production line consists of the primary components _ ESKO CDI-XPS Crystal for plate production and the Asahi-KASEI plate washing system.
In the modular system, the flexographic printing plates run through different cleaning processes fully automatically. The plates are cleaned with water.
Luminous elements visualize the production process and communicate the need to change the cleaner trolleys inserted at the side.
Several control panels, positioned on each process unit, ensure optimal access along the line.