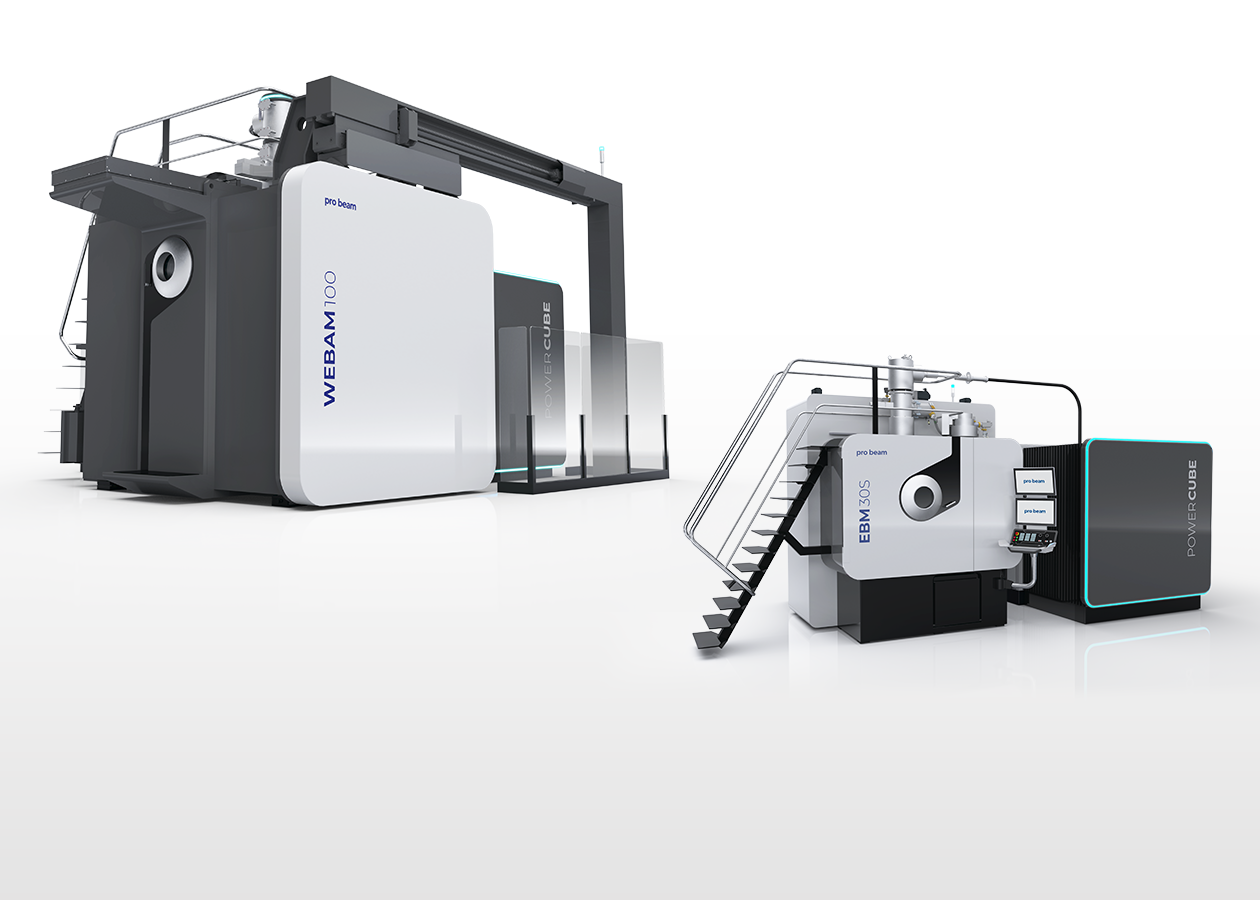 pro beam
EBM30S and WEBAM100
The pro-beam group is a global leader in the field of electron beam and laser technology.
The design of the new systems for the additive manufacturing of metal components made of powder and wire underlines this claim to leadership.
The process chamber with - Visual Key "Lens" - and the PowerCube impress with their precision and functionality. The innovative PowerCube bundles the majority of the different infrastructure aggregates originally distributed around the system.
Advantage - Economic planning of the installation plans, pre-installation in the factory and reduction of the system footprint.